Regular price
$9.99 USD
Sale price
$9.99 USD
Unit price
per
Sale
Sold out
Organic Lavender Essential Oil from Plant Therapy in a 10 ml amber glass bottle. Lavender promotes calm, relaxation and tension relief.
Plant Therapy means excellent quality Lavender essential oil

Simple Apothecary is pleased to offer a limited selection of essential oil singles from a trusted third-party. Plant Therapy uses sustainable efforts to create their outstanding oils. They are considered one of the most trusted brands in the United States with purity testing and sustainable practices.
Many of the essential oils used by Simple Apothecary are from Plant Therapy.
Organic Lavender Essential Oil
Lavender is perhaps the most well-known of the essential oils and for good reason. Lavender essential oil is renowned for its many beneficial properties, including promoting calm, relaxation, and being a nervous tension reliever. It can also be added to a carrier oil to help reduce the appearance of scars and wrinkles and help soothe alterations in skin integrity, such as during sun exposure or a minor cooking burn.
If you would prefer to experience lavender in a ready-to-use aromatherapy blend, try Simple Apothecary's Natural Blends in Grounding Blend or Sleep Tight. You can also get both scents as an undiluted essential oil blend with our Essential Blends.
Lavender is also excellent when paired in a diffuser blend with lemon essential oil or with patchouli essential oil.  Use 2-3 drops of lemon and lavender for a mood lifting blend that smells like sunshine. For an intensely grounding and centering blend that is good for anxiety attacks, try 3 drops of lavender with 2 drops of patchouli.
Product Details
Botanical Name: Lavandula angustifolia
Country of Origin: Bulgaria
Extraction Method: Steam Distilled
Plant Part: Flowers
Strength of Aroma: Strong
Aromatic Scent: Sweet, dry, herbaceous-floral scent
More product information
The Organic Lavender Essential Oil is packaged in a 10 ml amber glass bottle with a plastic reducer. This allows you to use single drops of essential oil at a time.
KidSafe®: Yes
Pregnancy Safe: Yes
Nursing Safe: Yes
Pup & Pony Safe: Yes
Shelf Life: 3-4 Years
Cautions: None known.
#EssentialOils #NaturalAlternatives
Share
View full details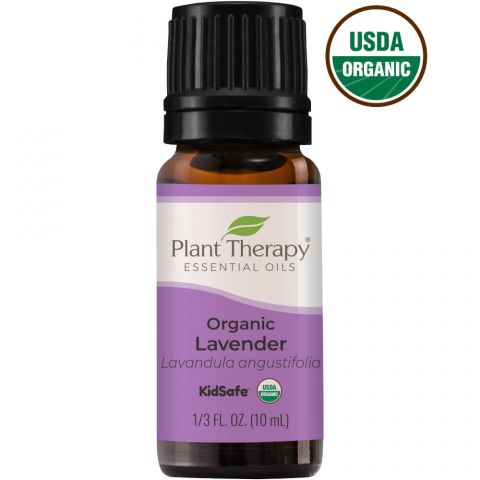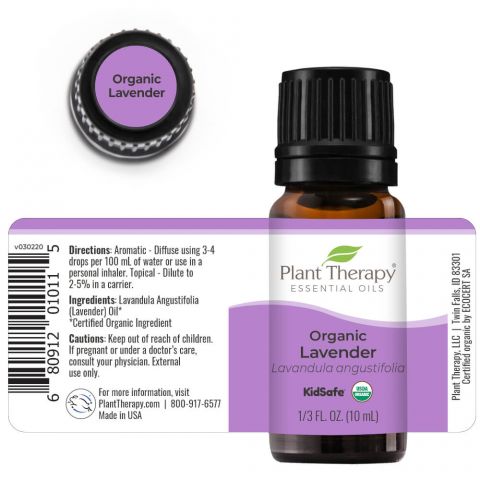 PART OF A CURATED COLLECTION
Simple Apothecary has chosen a select collection of products that enhance or compliment our own remedies. This outstanding product is from a trusted company with similar ethics to our own.