Regular price
$5.95 USD
Sale price
$5.95 USD
Unit price
per
Sale
Sold out
Soothe your dry, chapped lips with Simple Apothecary's all-natural and organic Basic Lip Balm. Feel safe and confident with the ingredient list on any Simple Apothecary product.
Basic Lip Balm means natural care for your lips
Simple Apothecary's Basic Lip Balm was created when no other lip balm worked. Severe lip cracks, bleeding, chapping and dryness become a thing of the past. The best part? This one is all natural, chemical free and a safe alternative to commercial products. Such a modest product and yet oh so wonderful, use it everyday to soothe, moisturize, and protect your lips.
How does it work?
The feeling of our Basic Lip Balm is almost a velvety quality. I use ingredients that actually work while still being good for your body and safe to use on your littles. It will give your lips a lovely sheen and has an approximate SPF-10.
Rich moisturizers are primary ingredients such as shea butter, coconut oil, lanolin, hemp oil, and vitamin E oil. Calendula oil offers healing properties, while beneficial beeswax is a powerful emollient, retaining moisture and protecting sensitive skin tissues. It is purposely made as a flavorless product, which promotes better lip health.
Basic Lip Balm is also excellent to use on dry and cracked cuticles!
Why a natural lip balm?
Simple Apothecary's Basic Lip Balm uses only natural ingredients. Our lips are delicate tissues and close to our mouths, some of the most permeable membranes in our body. Using a commercial lip balm puts you at risk of introducing harmful chemicals into your body. You and your family can use our Basic Lip Balm without worry.
More product information
Basic Lip Balm cones in plastic-free packaging, which also means you get MORE product. 0.35 oz of nourishing lip health comes in a cardboard tube lined with natural plant wax.Use your finger or a pen to push up the disc at the bottom to dispense more product.

All Simple Apothecary products are handcrafted with healing intentions in small batches. No synthetic preservatives are used, so natural spoilage will occur over time. Please use within 1 year of opening.
Simple Apothecary is a small, family-owned business. All products are handcrafted in small batches, with care taken to ensure each jar is made to exacting standards and set with healing intentions.
Share
View full details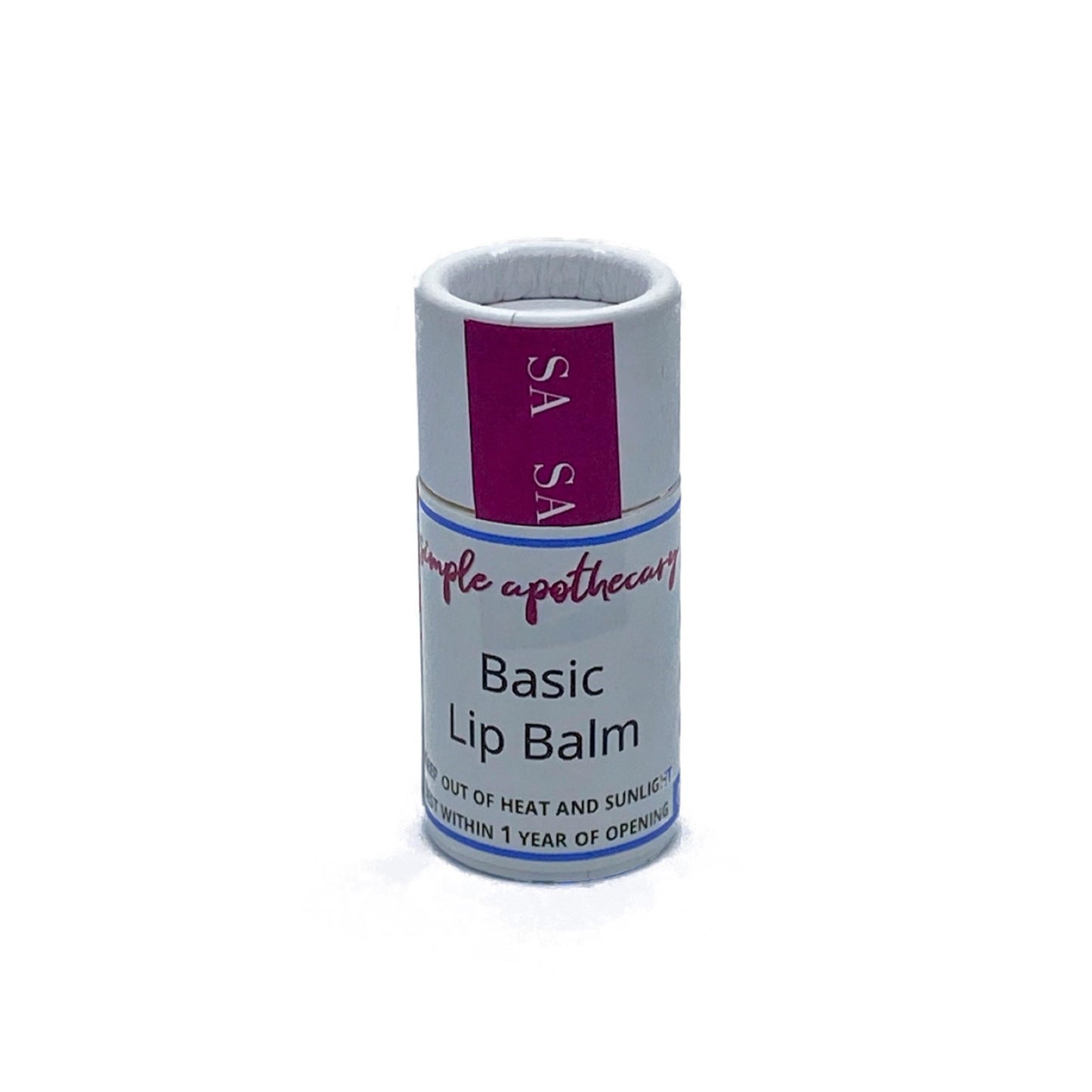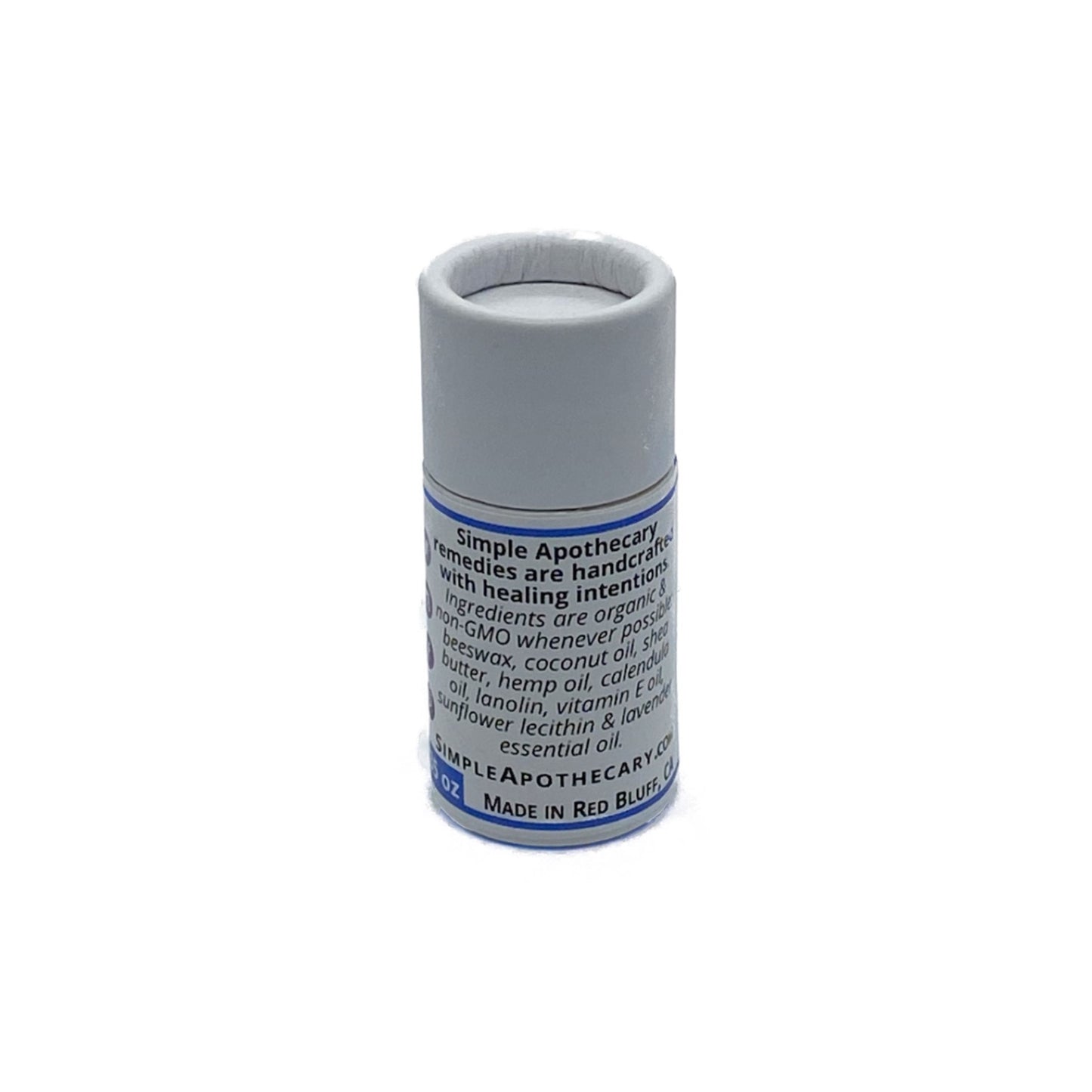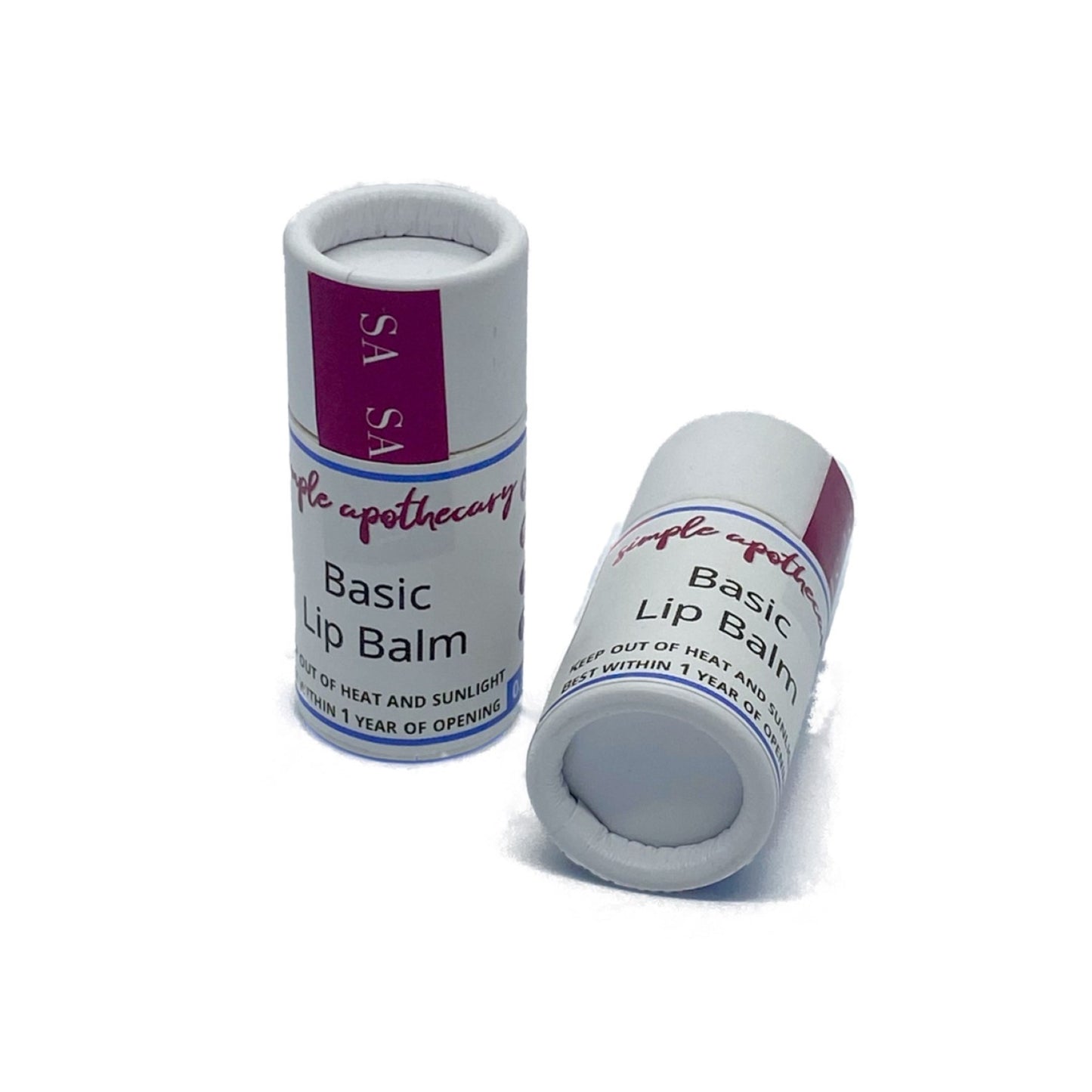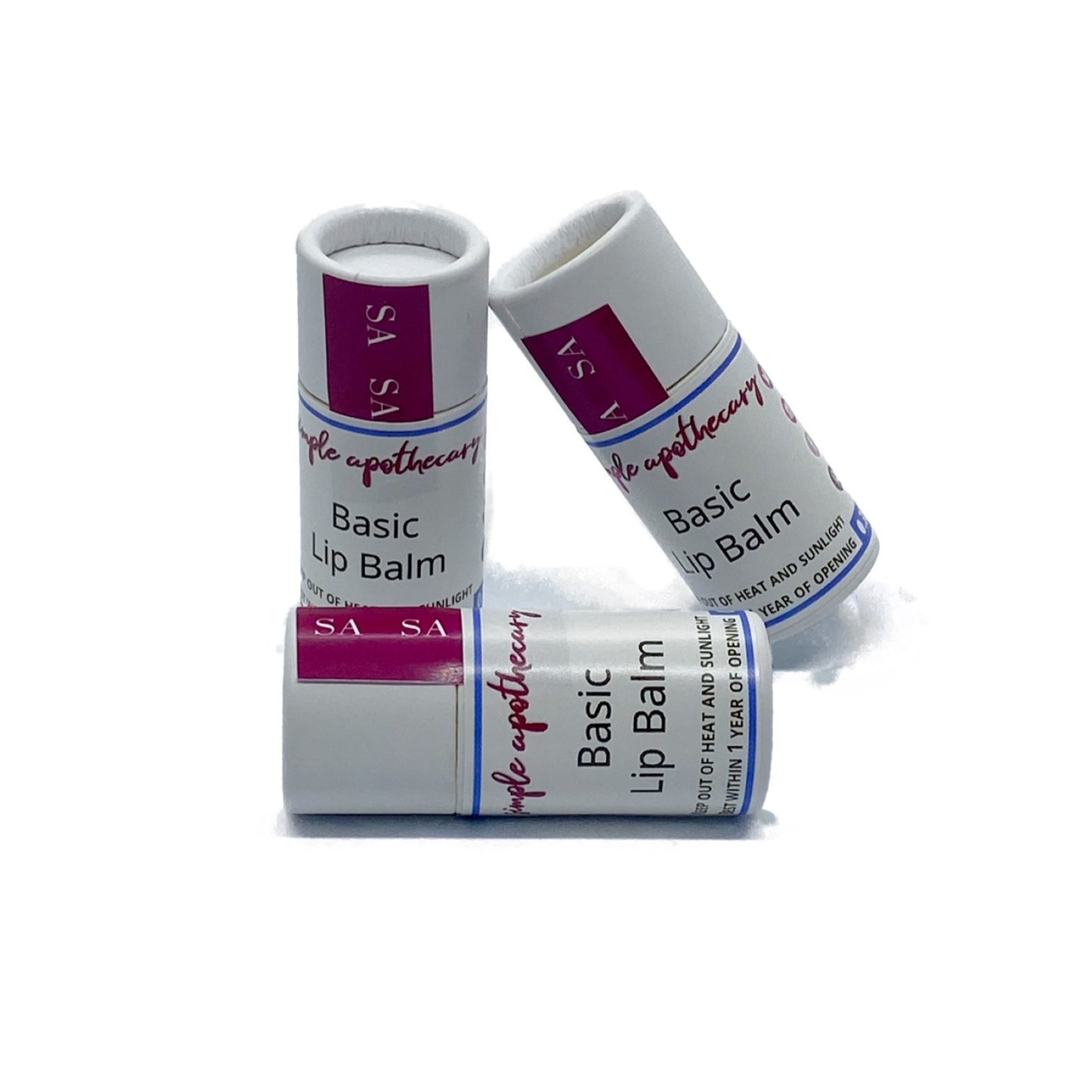 Collapsible content
Ingredients

Ingredients are as organic and non-GMO as possible: beeswax, coconut oil, shea butter, hemp oil, calendula oil, lanolin, vitamin E oil, sunflower lecithin, & lavender essential oil.
Directions for Use

Use your finger or a pen to push the disc at the bottom of the tube to dispense a small amount of product.

Apply to clean, dry lips. Use as often as needed to promote healthy tissue.

May cause lip peeling if there is a dry layer on top. This is normal and healthy. Gently wipe off any dry skin and reapply lip balm.

Safe to use on children.

Excellent to use on dry cuticles as well.

NOT FOR USE ON ANIMALS.
Shipping & Returns

SHIPPING: All orders are shipped out within 5-7 days with standard USPS shipping. 2-3 shipping is available for an extra charge.

REFUNDS & RETURNS: Please see our Refunds & Returns policy here.
Set with Healing Intentions

Every handcrafted remedy from Simple Apothecary has been set with healing intentions. I consciously think about what this product will do when it reaches your hands!

Made with the Best Ingredients

I only use the best quality raw ingredients that are sustainably and ethically sourced. Everything is as organic and non-GMO as possible.